I got on a roll! I made a series of these creatures which are inspired by baby owls. I like to make felt from merino wool, so I have started using it to make one of a kind lovely plushies. To reinforce it I often free form machine stitch it to a fabric backing (it also adds nice texture and thickness). I had a lot of fun with this!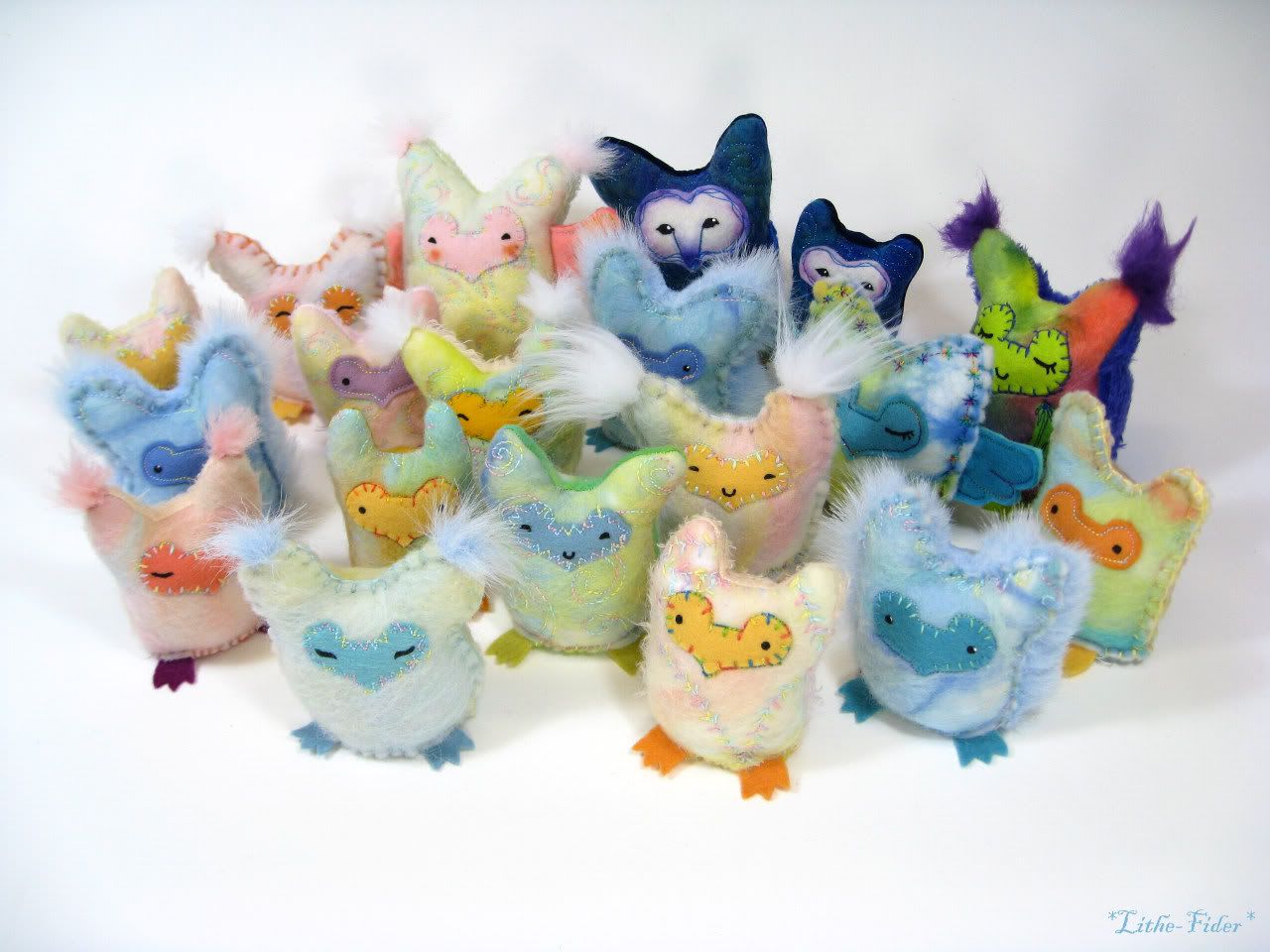 My favorites, which have Barn Owl faces like Tyto owls: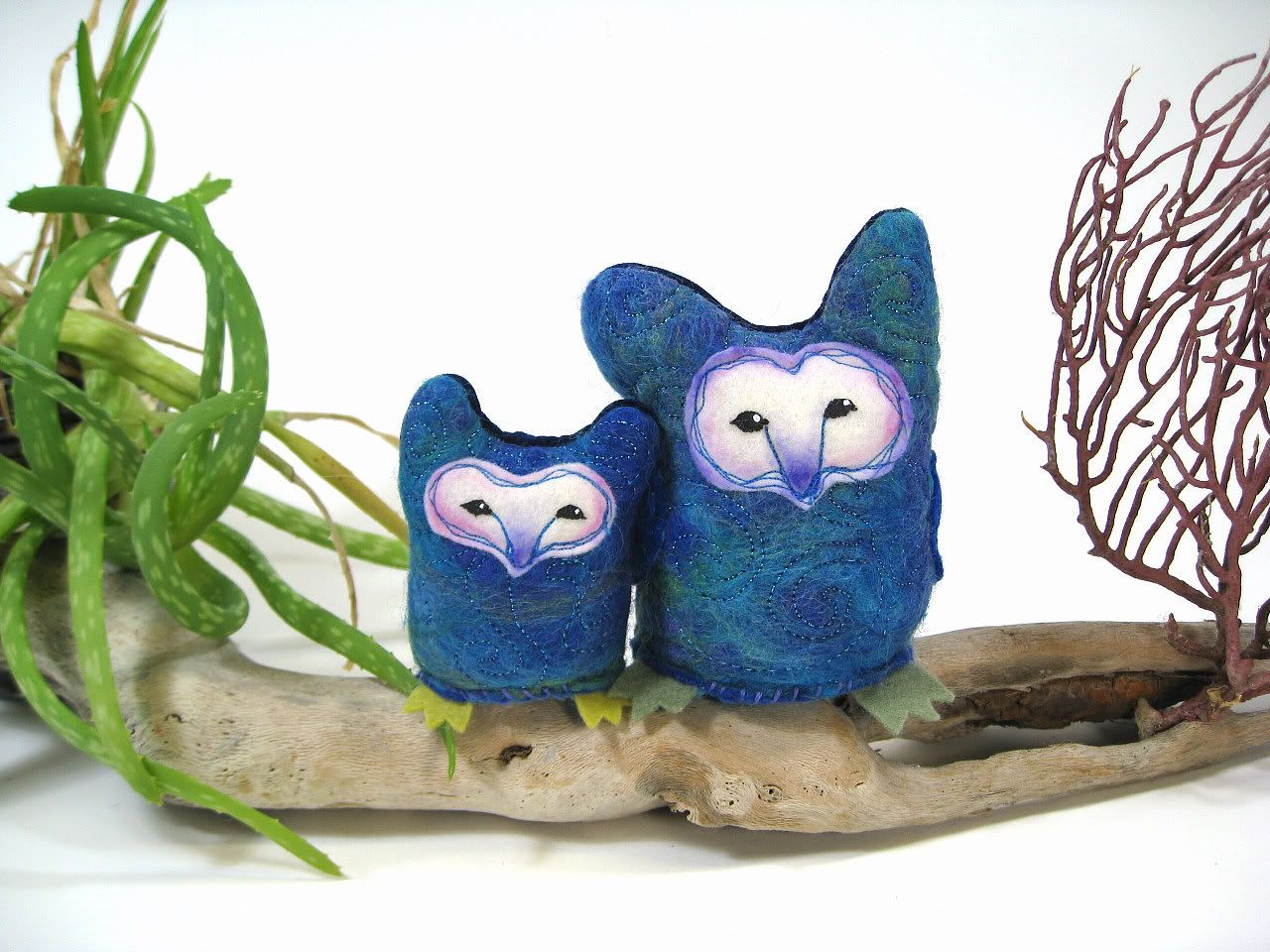 Another group shot: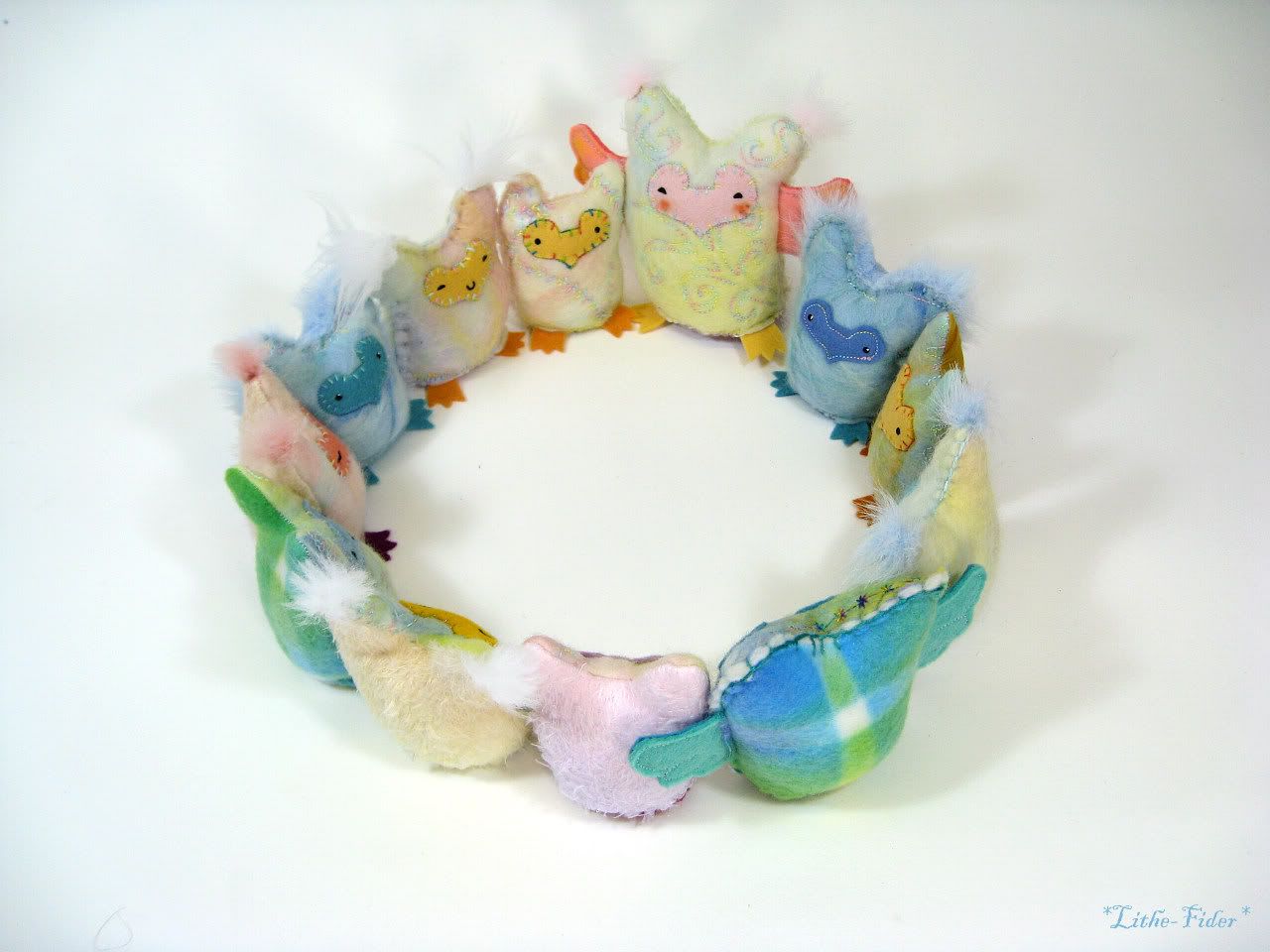 And a Closeup of one showing scale with an egg: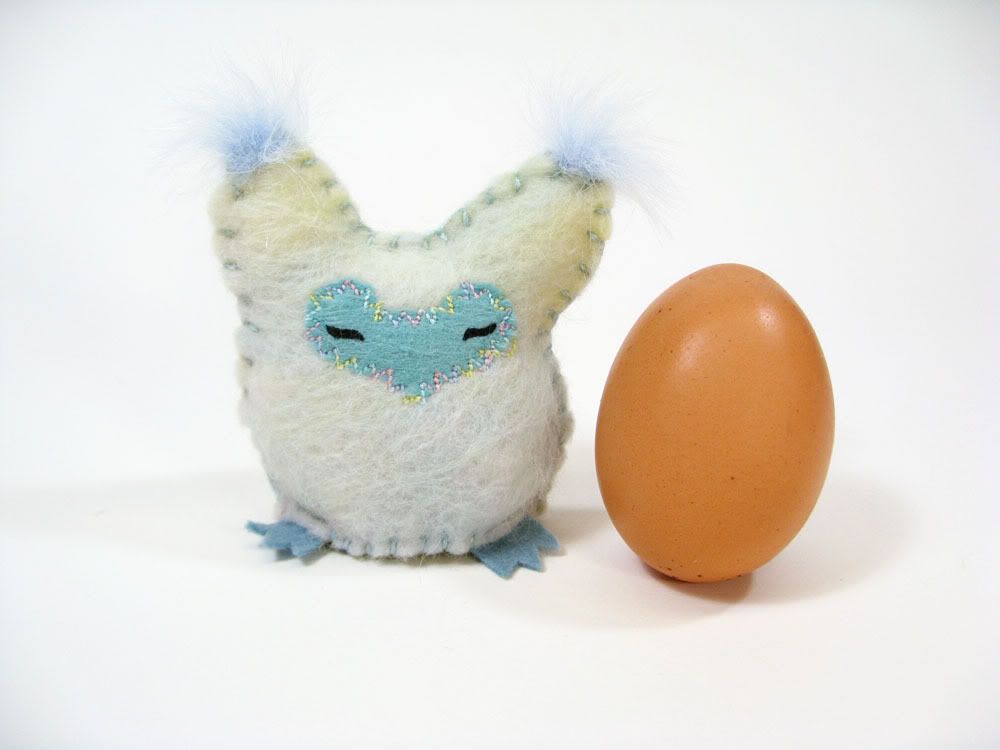 To see lots more and more photos
check them out on my Etsy page.
There are also some pics on
my Deviant art.