I haven't posted here in awhile. Sorry, life has been a bit crazy with the holidays coming up and craft shows and custom orders and whatnot. But even with how busy I've been, I scratched out a few moments to whip up this little "Cupcake Nubbin" as my entry for the
Rochester NY Etsy Street Team's Monthly Challenge for December
. The theme for this month was "Culinary Trends & Sweet Treats". I've noticed that cupcakes, play food, and anthropomorphic food (ie: food with faces) have been trending lately. ;)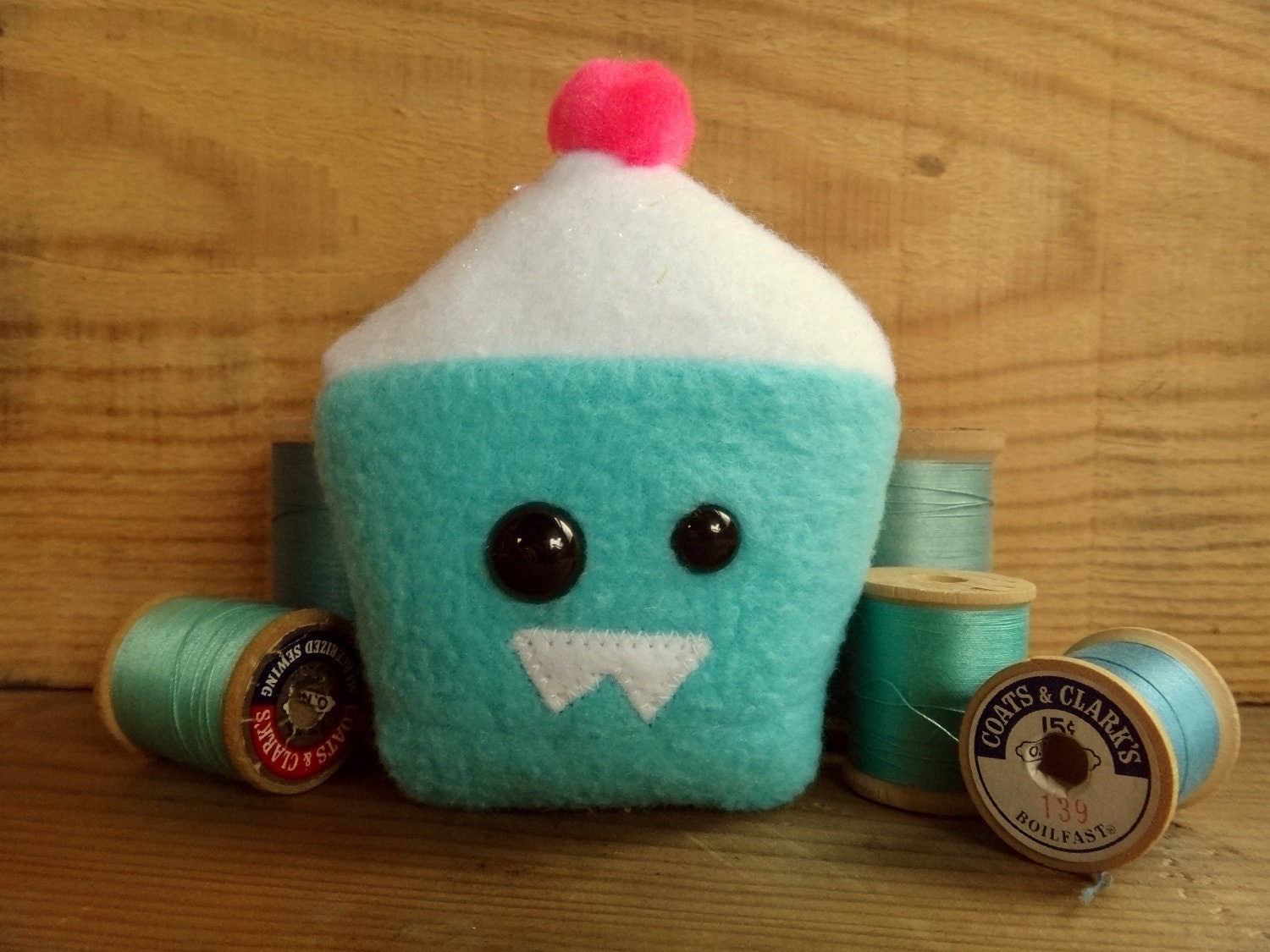 If you like it, please take a minute to go over to the
RNEST blog
and cast your vote in the poll in the upper-right hand corner. (you don't have to register for anything, just click your choice!) I'm the last entry listed.
I'd also like to share the "
Moustache Nubbin
" that I made for
last month's challenge
. (the theme was "Movember/No-Shave-November". ) I didn't win though. I only lost by about one or two votes.